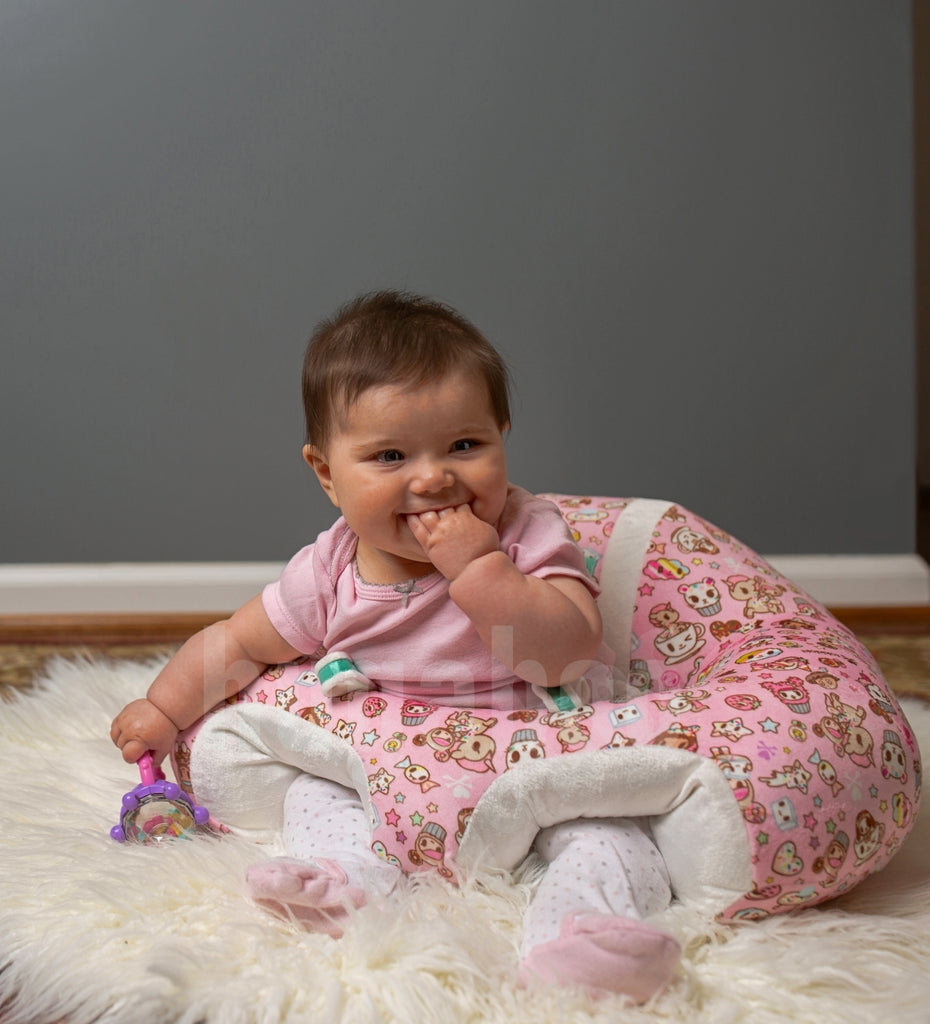 Infant Sitting Chair - tokidoki- Donutella and her sweet friends
Infant Sitting Chair - tokidoki- Donutella and her sweet friends
$ 64.99 $ 79.99
Limited edition tokidoki
tokidoki means "sometimes" in Japanese. I chose a Japanese word because I love Japan. I love everything from the ultra modern happy face of Shibuya to the serious magic silence of Kyoto. I chose "sometimes" because everyone waits for moments that change one's destiny. By simple chance or meeting a new person, tokidoki is the hop, the hidden energy everyone has inside that gives us the strength to face a new day and dream something positive, that something magical will happen to us.
-Ciao, my name is Simone Legno. I am an artist from Rome Italy.
The Hugaboo is Mom invented!
Mom invented, the Hugaboo gives your baby the freedom to comfortably observe their surroundings, and spend quality time with the family
The Hugaboo Baby Floor Seat can be used for babies as soon as they can support their own head. Who are between the ages of 3 to 10 months. It's made from 100% polyester fabric with polyester fiber fill, and a spot washable cover for easy clean up
Disclaimer: Floor Use Only, Adult Supervision Required, Do not allow infant to sleep in product, Infant must be able to support their own head before using, Do not leave infant in seat for extended periods of time.
Additional use and care instructions:
If required unsnap bottom cover to help you more easily remove your infant. The Hugaboo infant seat can be placed by itself in a front loading washer machine. Machine wash cold water, delicate cycle. Thoroughly dry Hugaboo infant seat at normal setting in dryer.
Note: We do not make any medical claims about this product. Please read product use instructions and warning labels. This product is for floor use only with adult supervision. Do not allow infant to sleep in product.